James Fortune ~Vietnam ~ May 1970 Cambodia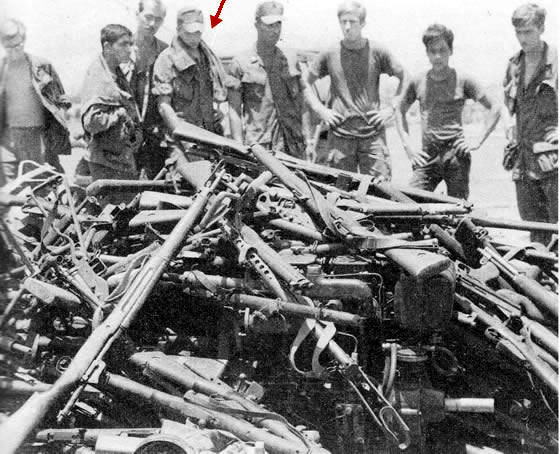 May 5, 1970 (Tue) ~ Quan Loi, Cambodia, troops find stockpiles of weapons in the Fishhook area. The arrow points to a soldier, who may be James Fortune SP/4. The time and place would be right. Jim was of this build, rolled his sleeves like this & wore his cap this way, it's just a hunch.
May 6, 1970 (Wed) ~ Operation TOAN THANG 43 continues searching for Central Office for South Vietnam (COSVN) Headquarters. Communist headquarters for the guerrilla war in South Vietnam,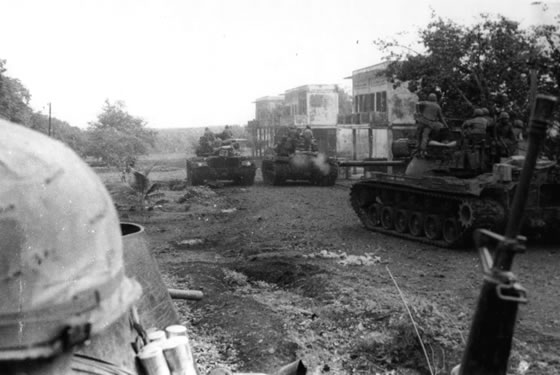 Jim Fortune's squadron 2 & squadron 3 push north to capture the town of Snuol to provide security for Operation TOAN THANG 46.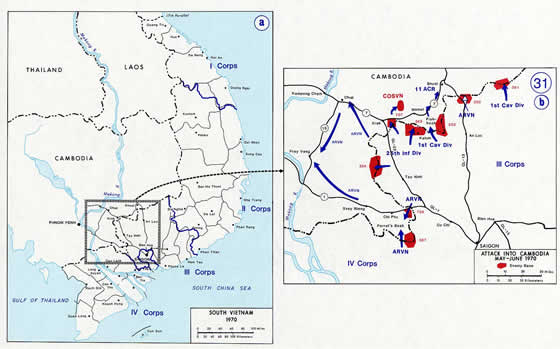 June 10, 1970 (Wed) ~ Casualty of the Cambodian Incursion - Walter Melvin Pierce PFC of Philadelphia, Pennsylvania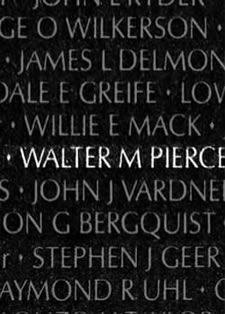 PFC Walter M. Pierce, G Troop, wnd Sqd 11th ACR was 20 miles (32 Km) west-soutwest of the city of Chbar just beyond the 30 km limit. While returnign to position and with two other men, Pierce crossed a stream with two bridge spans. Walter jumped in the deep & extremely swift stream to try and the swim the stream. When he began having difficulties his two comrades tried to rescue him. An intense search later that day and in the morning was unable to locate his body & he remains missing in action.