James Fortune ~Vietnam ~ Casualty of War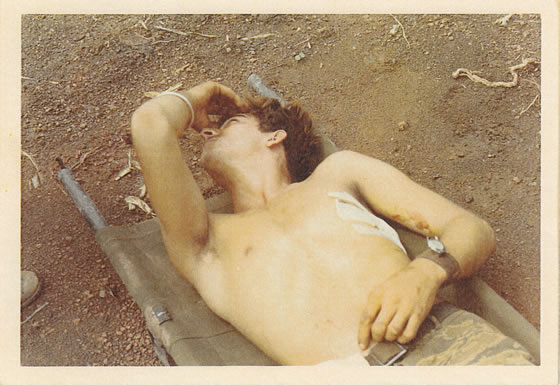 Mon 22 Jun 1970 ~ Jim Fortune perhaps looking at a helicopter that will transfer him to Saigon. The newspaper clipping from the Flint Journal (Michigan) has the date as June 25. Jim's Purple Heart award stated this injury occured in Vietnam, but Jim was part of the 60 day incursion just inside Cambodia as stated in the news article.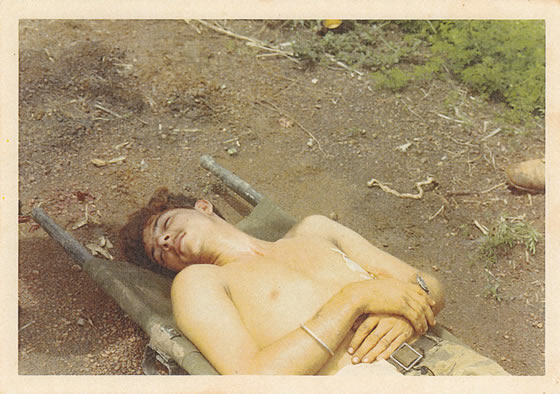 Jim's mom mentioned that she was watching television and saw medic's taking an injured soldier & was shocked to see her son, pictured above. Jim looks very brave here while the medics load him into a helicopter to fly him to Saigon.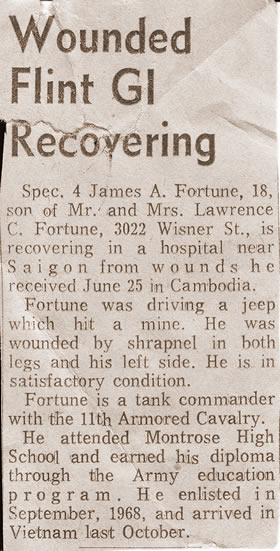 The Flint Journal (Flint, Michigan)