James Fortune ~Vietnam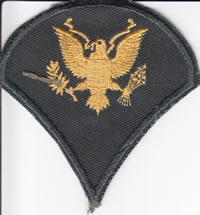 SP4 ~ Specialist, Grade E4 U.S.A. Army - No longer used.
29 May 69 (Thu)
Dear Chris,
I am not doing too much right now. We are off today, tomorrow and Friday, Saturday & Sunday. A real nice vacation.
Here are a couple of pictures when I was out in the field. They aren't all that great, but I guess that will do until I can get some more taken.
So what have you been doing? I hope that life is treating you ok. Myself, it isn't really all that great. I won't be able to come home until April, because they are changing the leave policy in Korea. Now I can get 14 days leave at one time. Before I could get 25 days. So it don't look like I will be home for a while. I don't see how I can do it in 14 days. Because it takes 2 days to get home and 5 days to get back. What does that leave me at home but one full week. I feel bad, but what can I do? Not too much. So well hope you will keep writing to me. I look forward to your letters. You and I have been friends for a long time now. But just lately we have been getting to be closer friends and have been getting to know each other better. I would hate to stop now.
Guess what, orders came down for me to be promote to SP/4 on the 15th of June.
I haven't been doing too much but working every day and getting about half-drunk every night. Yesterday I started taking out a savings bond for 37.50 a month. I having them sent home, so when I get home I can get a new car. When I get home I will have about 350 dollars. It will make a decent payment anyway. I hope to get a Judge made by Pontiac.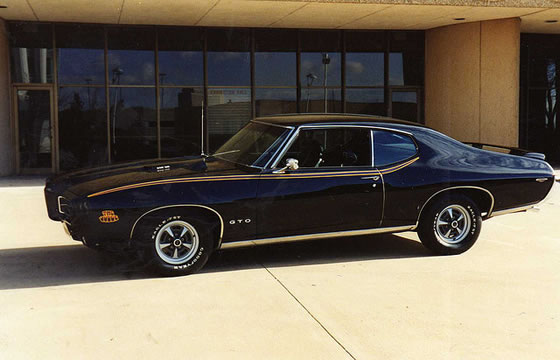 Courtesy Gtotiger68 from Flicker Photos
Guess what, orders came down for me to be promote to SP/4 on the 15th of June. I will make 220 dollars a month. Not bad, but it could be better I guess. Right now I only make 137. I guess a promotion will help. Well Chris I will close for now.
Your friend,
Jim