James Fortune ~Vietnam ~ Purple Heart Awards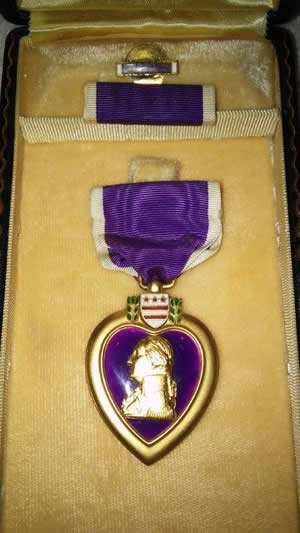 Thu 30 Jul 1970 ~ Jim Fortune receives the Purple Heart for injuries sustained in Cambodia although the below award states that on Mon 22 Jun 1970 he receivd injuries in Vietnam.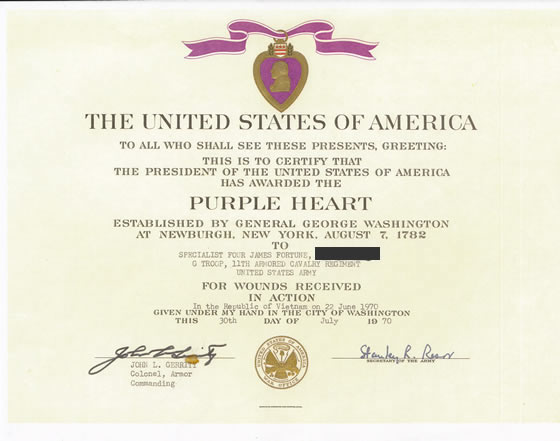 Jim is able to go back in the army within a couple of weeks with his troops. President Richard Nixon ordered all troops out of Cambodia by Tue 30 Jun 1970 he again is with his platoon as tank commander in South Vietnam. On Tue 21 Jul 1970 Jim is again injured in South Vietnam.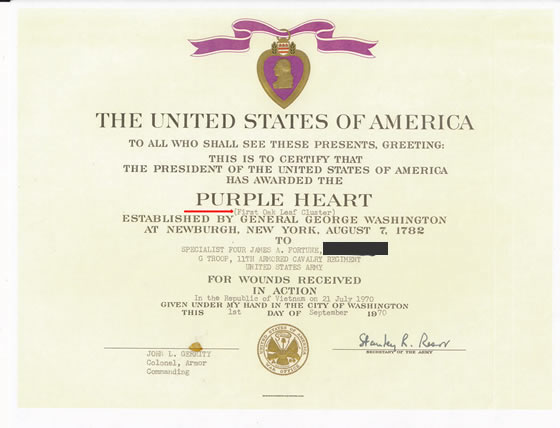 Notice on this Purple Hear Award that Jim receives his First Oak Leaf Cluster. You get one purple heart for your first injury & then you receive a bronze oak leaf cluster (see below) afterward.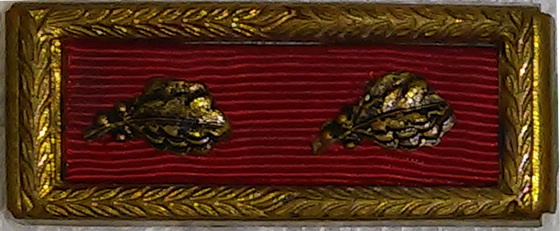 These are Jim Fortune's actual burgundy bar and two oak leaf clusters. One of these would be on Jim's bar for his Purple Heart Award. I don't know why it's not on his Purple Heart bar?
Jim returns to active duty after his second injury sometime during the summer of 1970.