James Fortune ~ Letter to Mom & Dad May 69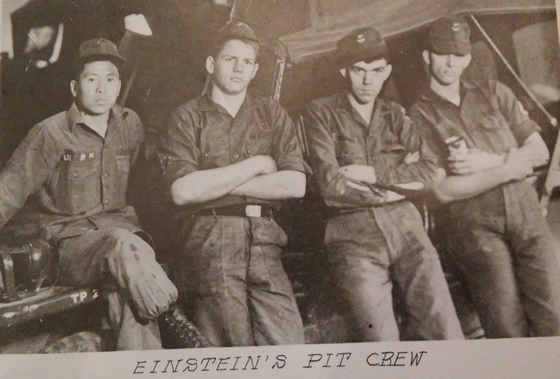 Jim Fortune is on the far right.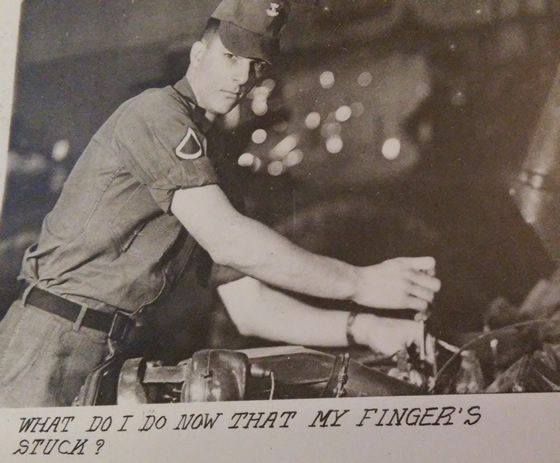 Sun 4 May 1969
Dear Mom & Dad,
Well here I am again in the field once again. I came out Friday and probly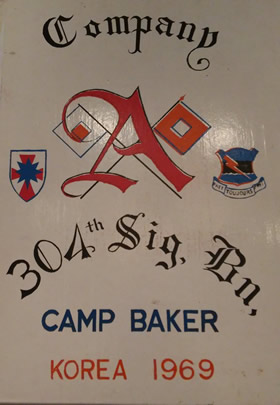 wil leave tommorow. I am at the same place as before. My compnay is leaving part of the company out here until about December. I will be out here from time to time. I like it out here. Yesterday we had a party out here. We had 100 cases of beer and steak. There are about 150 guys out here. We had a real ball. My self I got pretty drunk.
So how is every body doing? Fine I hope. Myself I am ok, a little lonesome for home. I can hardly wait until I get home to see you all once again. it has been so darn long it seems like years since I have seen you. So how is Larry doing? Did he get the new car? He should have bought a new car to begin with, cause any time you buy a hot car htat has been used all you get is sombody elses troubles.
So how is work doing? My self I am keeping busy most of the time and the rest of the time I just drink a few beers and go to bed. It seems like I am always tired ever since I drove the wrecker at nights and worked most the day that followed. Oh well soon I will catch up on a little sleep.
How is Chris, Wayne and Lori doing? I guess maybe I should drop them a line to. I haven't written them in a long time. Will mom and dad I will close for now. If you get the chance send me some stamps. I will write again soon. Mom have a Happy Mother's Day and remmeber that I will be especially thinking of you on that day.
Your loving son,
Jim