Edward J. Thomas - World War II
V-J Day Wednesday August 15, 1945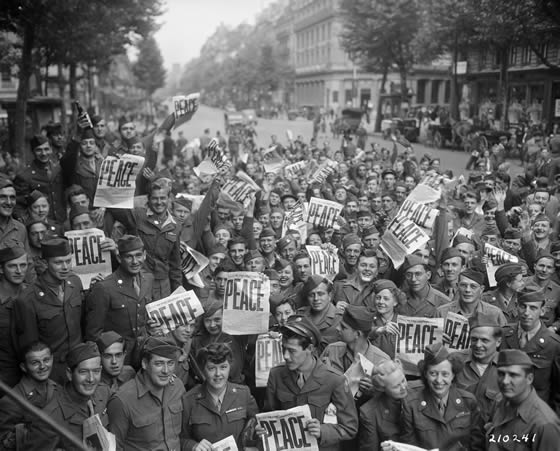 This is the day everyone has waited for, and the Emporer Hirohito gives his first radio address ordering all Japanese soldiers to cease their fighting and to put down their arms.
Thur. Aug 16 Japan has a new prime minister, General Prince Toshihiko Higashikuni. His first duties are to form a cabinet which will meet to surrender.
Fri. Aug 24 The emperor of Vietnam, Bao Dai relinquishes his power.
Thur. Aug 30 has the United States Armed Forces arrive in Japan to begin occupying Japan.