Edward J. Thomas - World War II
Dear Ed, (April 4, 1943) Sunday
I received your letter last Saturday and thought when you said you were indolent (?) you were just pessimistic; however not hearing from you makes me wonder. From your description o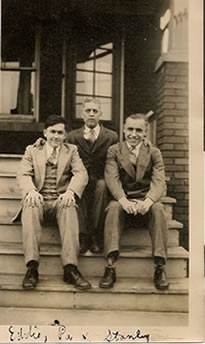 f Custer, the food too mushy and it might have been rotten.
When I left Detroit 11 years ago, we were in the grips of a depression. I found it no better in California than in Michigan. I though the mountains were best for me to pan gold and maybe get a deer occasionally on the menu. Some gold panning, hunting and making friends I did. I also met the woman who became my wife.
1940 with Europe's war, dead industries prodded into life, such as the shipyards in Long Beach. Stanley Thomas takes a course in electric welding and soon is put to work. Stanley has had some lung problems and spent some time in a TB facility back in Michigan over 11 years ago. It is his lung condition that kept him out of the Army with a 4F classification.
Stanley, however was part of Franklin Delano Roosevelt's Civilian Conservation Corp (CCC) in California, which he enlisted after he moved to California, and when Mr. Roosevelt took office and enacted this program.
Stanley purchased a house for the large sum of $3750. He bought $1500 of furniture.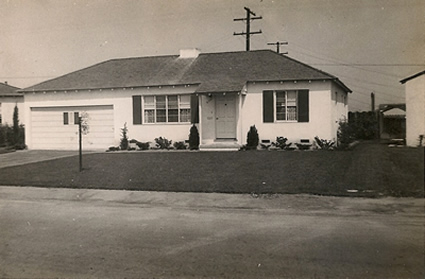 Stanley's Long Beach California home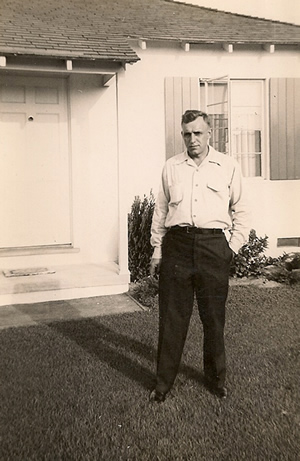 Stanley Thomas