Leonard Tomaszewski ~ England 1944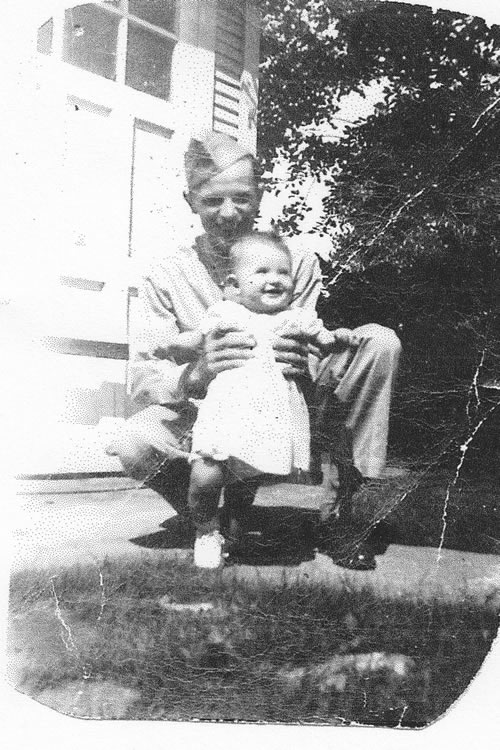 Leonard Tomaszewski with daughter Marilyn, one year old in 1943 or early 1944.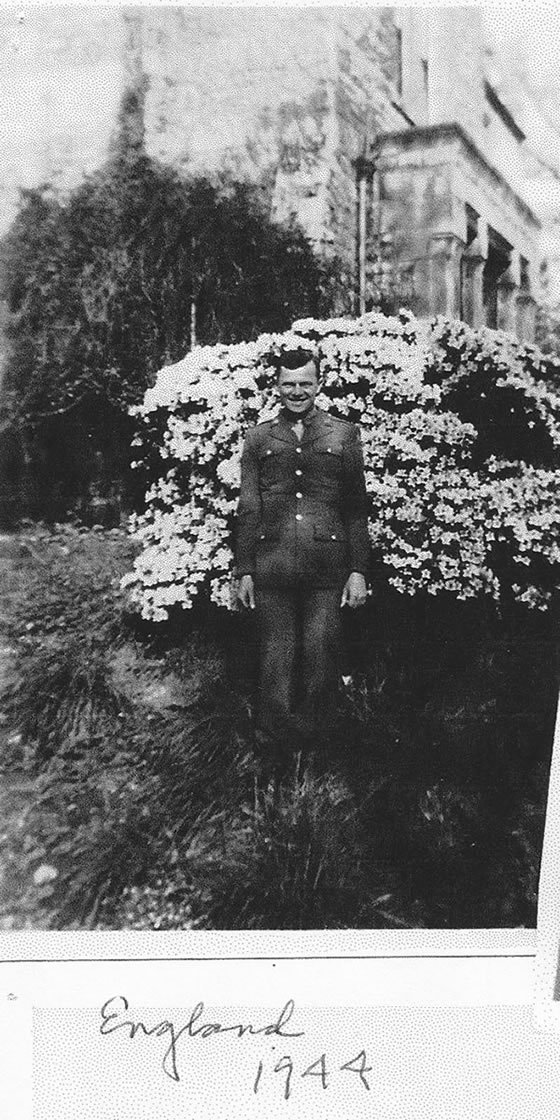 Leonard Tomaszewski has been in the army for about a year. He will be part of the D-Day Invasion in June. I talked to Leonard back in January 2010 & he mentioned that he took part in rehearsals preparing for this secret mission. He told me one night he woke up & he fell out of bed from loud guns fired. He said that in the morning there were over 500 bodies floating on the water.

Location of Slapton Sands ~ southwest of London.
Fri 28 Apr 1944 ~ Operation Tiger, a practice for D-Day was interupted by nine German E-boats that fired on the ships practicing. What would result was the bloodiest battle in England before D-Day. I would venture to guess that most Americans today have never learned about this incident, though I have an English friend who is very familiar, so I assume that in Great Britian the event has been taught to it's citizens. Please go listen to the audio interview I had with my second cousin Leonard to learn more about his experiences in England, D-Day & the campaign to free France and invade Germany.
Side A - Tape of Leonard Tomaszewski - D-Day June 6, 1944 ( MP3)
Side B - Tape of Leonard Tomaszewski - D-Day June 6, 1944 ( MP3)

Check Back For More Pages and Updates